Vitsebsk Authorities Scared Of Video Showing Kid Being Tested For Coronavirus
11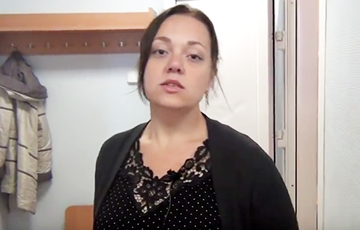 The blogger was fined.
A court in Vitsebsk fined blogger Volha Zhurauskaya for BYN 810 rubles for filming a video of taking a coronavirus test from her child in a tuberculosis dispensary, tut.by writes.
Volha Zhurauskaya, the author of the YouTube channel "It is allowed to take pictures," filmed how they were taking the test for coronavirus in the Vitsebsk TB dispensary, and later posted the video on the Internet. The doctor who conducted the reception filed a statement to the police against the blogger.
The court found Zhurauskaya guilty of hooliganism. She must pay a fine of 30 base fees (BYN 810).
At the trial, the woman explained that she brought her son to the dispensary for tests, as he felt ill, and before that he had contacted the sick person. She filmed primarily her child, but with informational goals.
In the video, Volha Zhurauskaya says that she brought her son to a TB dispensary, as he was in contact with a child who came from Italy. The blogger's son developed a cough and a running nose.
In the TB dispensary, the doctor called the child out of turn. But, having seen the camera, he demanded that the mother should stop shooting (in the record, this fragment starts at 3.23).
Zhurauskaya refused to stop shooting, and the medical staff called the police. The police officers took explanations from the participants in the conflict, and advised the blogger to write a complaint in the book of comments and suggestions of the medical institution.
After that, another shift started in the medical office, so the doctors changed. Instead of the doctor who called the police, another doctor started working. She called her management, and they allowed Zhurauskaya to make a video if she wants to.
The doctor saw Zhurauskaya's child, asked about the symptoms of the disease, made recommendations. But the moment when the boy underwent a coronavirus test, and whether they took it in the first place, is absent in the video.