"Almost 800 People With Pneumonia Hospitalized In Vitsebsk, There Are No Coronavirus Tests"
29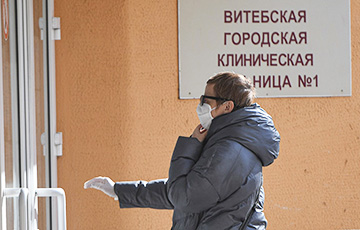 Another doctor has reported shocking facts about what's going on in the city.
There is information from various sources, including medical workers, about hundreds of hospitalized in Vitsebsk, the Basta telegram channel reports. They are currently kept in five hospitals - the City Clinical Hospital, the Dermatovenerologic and Tuberculosis Dispensaries, the Infectious Disease Hospital and the Emergency Hospital. It is also reported that some patients have been taken to Vorsha because of a lack of space.
A few minutes ago, another doctor from the regional centre published a video in Instagram. "To date, 756 patients with pneumonia have been hospitalized in Vitsebsk. No one knows whether they are coronavirus patients or not, because there are no more tests," - she said.
Download and install the Telegram messenger on your smartphone or computer, subscribe ("Join" button) to the Basta channel and create the history of free Belarus.