Kachanava About Quarantine Because Of COVID-19: No Need To Take Emergency Measures
126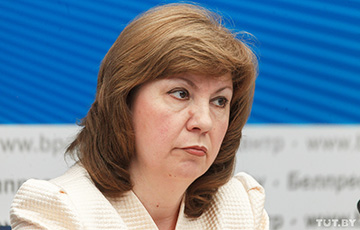 The member of "house of representatives" is against the introduction of quarantine.
Speaker of the "Council of the Republic" Natallia Kachanava says there's no reason to take emergency measures in Belarus today.
"If we take the percentage and figures we have on the number of people suffering from coronavirus and other infectious diseases, they allow us to work today, and work as usual in the country. And there's no need to take emergency measures, I think, yet," - she said in the Conversation at Lukashenka's program on the Belarus 1 TV channel on March 31, naviny.by reports.
"As for the measures taken today, they have been taken adequately to the situation in our country, this is first and foremost," - Kachanava said.
"There's no need to hurry, we could have closed everything today, and then what? And how are people supposed to live? People are supposed to eat, people must work, people must learn," - the official said.
Meanwhile, Vitsebsk doctors report a critical situation with patients suffering from severe forms of pneumonia: hospitals are overcrowded, people are kept in the corridors, there are no tests for coronavirus, there are not enough ventilators. According to the data from independent sources, about 1000 people have got coronavirus in Vitsebsk, 22 people died.
The Ministry of Health of Belarus has stopped publishing the concrete number of those who have contracted COVID-19.