Lukashenka's Thuggish Lie About Actor Who Died Of Coronovirus
100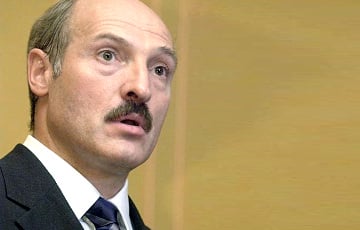 The dictator has insulted a man who died from COVID-19.
Yesterday Viktar Dashkevich, 75-year-old honored actor of the Vitsebsk Yakub Kolas Theatre, died from coronavirus.
The wife of the actor also suffered from pneumonia. Another five actors of the Vitsebsk Yakub Kolas Theater were hospitalized with suspicion of coronavirus. The Ministry of Culture canceled the performances and rehearsals in the Vitsebsk Theater only after Viktar Dashkevich's death.
Commenting on the situation with the death of a famous man from coronavirus, the fact of which could not be concealed by the authorities, Lukashenka allowed a boorish statement against the deceased.
"We suspect that this actor died in Vitsebsk, and he also had pneumonia and the virus as well. Well, we were asking, he'll be 80 years old tomorrow... So why are you walking down this street, let alone working?" - the dictator said at a meeting with the head of the so-called "Council of the Republic" Natallia Kachanava.