Doctor Natallia Laryjonava: If I Disappear, Do Not Be Silent! We Are In Face Of Death!
78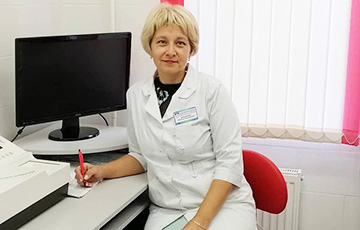 The doctor from Vitsebsk, who told the truth about COVID-19, has addressed to Belarusians.
Natallia Laryjonava, a laboratory assistant doctor from the Vitsebsk City Clinical Emergency Hospital, who was one of the first to tell about the situation in the regional center, published documents confirming the information about her place of work, the Basta telegram channel reports.
She also appealed to her subscribers in social networks with a call not to keep silent about the situation with the spread of coronavirus:
"I am, of course, scared. All the more so I live alone with my son. If I disappear, please do not remain silent! We are in the face of death! That's it! And it gives me strength! They've already written that there's no such employee in the emergency hospital. Here are my documents and photos from my favorite job."