Photo Fact: Lukashenka Continues To Infect Army With COVID-19
45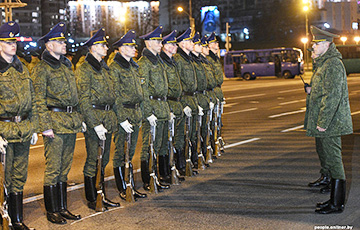 The military does not have any protection against dangerous infection at the parade rehearsal.
On Thursday night, a section of Minsk ring road was blocked for "civilian" drivers. For some time the Minsk Ring Road was occupied by military vehicles. Under the signs of limiting the maximum speed within 100 km/h, the column of several dozen vehicles followed the outer ring from the Lipki airfield to the Founders Street, onliner.by reports.
Despite the coronavirus epidemic in the country and a sharp increase in the number of patients, the military are training, preparing for the parade.
The onliner edition notes that traffic policemen who were present at the rehearsal of the parade had masks, and the military did not have any means of protection against dangerous infection.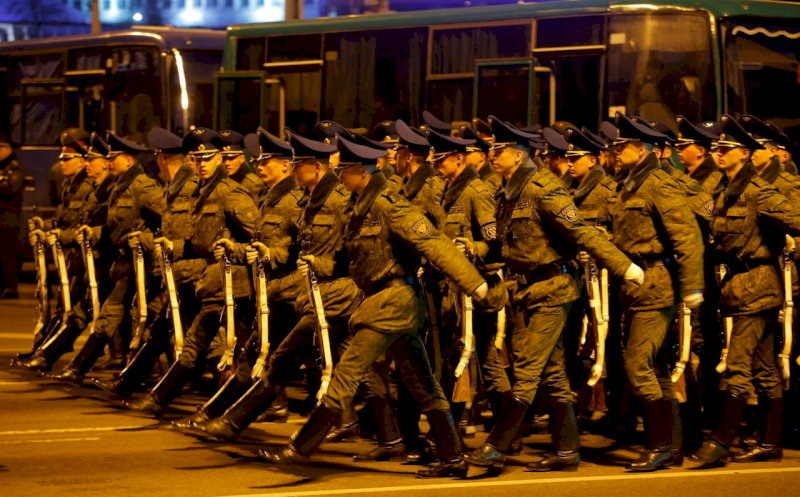 By the way, this is not the last run of equipment along the capital streets and the Minsk Ring Road. Next Tuesday, April 14, at about 5:00 a.m. the caterpillar-tracked vehicles will go along the route of Founders Street - H-9067 highway, and the wheel-mounted vehicles will follow the route of Founders Street - Skaryna Street - Minsk Ring Road - Lipki airfield. In a day, on April 16, about 20:00, the vehicles are going to return by the same routes.