Ezhednevnik Chief Editor Siarhei Satsuk Is At Large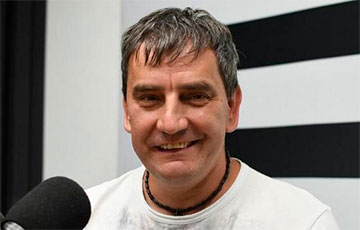 The journalist has been released on an undertaking to appear.
On the tenth day after his arrest the Prosecutor General of Belarus cancelled the decision to take into custody Ezhednevnik editor Siarhei Satsuk.
The journalist was released on an undertaking to appear (not even on an undertaking not to leave). Siarhei told the Belarusian Association of Journalists about it.
Siarhei was never charged.
- It was decided to release me so that the investigation could work without pressure, - they told me today.
Siarhei says that on the eve of his detention he received materials for a new investigative report and decided to work in that direction.
- On Sunday, my Polish colleague and I discussed the materials on the new presidential hospital and consulted. And on Wednesday I was detained, - Siarhei says, but stresses that he was warned several times by investigators about the undesirability of comments. He also signed a statement on non-disclosure of the case materials.
Siarhei says that he learned about the campaign of solidarity with him from the lawyer, who visited him twice in the jail, and thanks his colleagues.