Son Of Pensioner Who Died From COVID-19 In Vitsebsk Responded To Lukashenka's Rudeness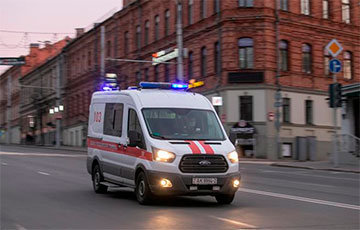 The military pensioner was the commander of a ship with nuclear weapons on board.
On April 2, after five days in intensive care, military pensioner Uladzimir Sidarau died in Vitsebsk. He turned 70 two months ago. The main cause of death, according to the certificate, was coronavirus. The son, seeing how his father's death was commented by the governor of the region and Lukashenka, asked tut.by to publish his reply.
We remind that in the middle of March, the man was treated in the surgery department, from where he was discharged home with a fever - to treat the flu. Soon he was brought to the same hospital by ambulance with bilateral pneumonia, the test for COVID-19 was positive. The wife of the deceased, daughter and her family are under medical supervision (the wife also has pneumonia and coronavirus).
This is how the death of military pensioner Sidarau was commented on by Lukashenka on April 2:
- Sharstsniou (governor of Vitsebsk region - Note) reported to me yesterday on his last case. I ask him, why did this one die? And he says: "Aliaksandr, how can one live with 135 kg of weight?" The heart almost does not work, this does not work, this hurts, that hurts, a bunch of diseases. And the virus attacks the weak, who have no immunity, and he was more than 70 years old.
Andrei, Uladzimir Sidarau's son, decided to answer the authorities:
- Briefly about who my father was. - Andrei Sidarau, son of the deceased, writes. - Uladzimir Sidarau was born in Miory district, Vitsebsk region, on February 4, 1950. He was "more than 70 years old". His parents, a war veteran with a bullet wound to the chest, lived "more than 70," and my grandmother, also with the status of a war participant, lived longer. My father, having been trained in the Black Sea Higher Naval School after school, served in the Northern Fleet, was the commander of a ship with nuclear weapons on board. In the 90's he was demobilized to the Republic, Vitsebsk region, where he worked before retirement. After retirement, like most pensioners, he was engaged in gardening at his dacha, played chess well, brought up his grandchildren, loved cars, regularly went to the pool and was a sociable person. Until the end of his days he received congratulations and letters of thanks from hundreds of sailors, midshipmen, officers who served under his command, and their parents from all countries of the former USSR. Sincerely yours, son of the Father.