Coronavirus Spread in Public Transport During Rush Hour in Stolbtsy
39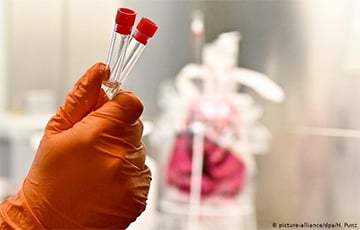 It's not known how many people have been infected.
Сonductor in Stolbtsy contracted coronavirus. At the same time, she went to work being sick. So far, only the employees of the fleet she talked to in recent days are hospitalized. Several sources reported this morning, Telegram channel "Basta!" informs.
"The conductor of local car fleet № 17, JSC Minoblavtotrans, is tested positive for coronavirus in Stolbtsy. The main problem is that last week she went to work. People complained that she was coughing on the bus. It was last Friday. Yesterday, April 6, it was reported that she was hospitalized. Several drivers and a cashier have also been isolated. The bus station area has been fenced off. How many people did she infect and where are these people now?" writes a channel reader.
"One of the conductors is tested positive for coronavirus. All the conductors are sent to the hospital for testing for coronavirus", writes another subscriber from Stolbtsy.
Download and install Telegram messenger on your smartphone or computer, subscribe (click the "Join" button) for the channel "Basta", and start creating the history of free Belarus.