Basta: Capsuled Patients Taken From Minsk Hospital 10 Secretly
37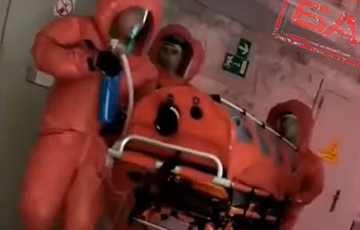 What for?
Basta Telegram Channel published a video from Minsk City Hospital 10 about how another patient in the capsule is transported.
Sources of the channel in hospital 10 report that at night and in the morning some patients were transported to other health facilities, including those outside Minsk.
"They say that we're preparing for the visit of the WHO representatives to create the right "image," wrote the hospital employee.