Video Fact: Medics Take Away Mahiliou Resident In Capsule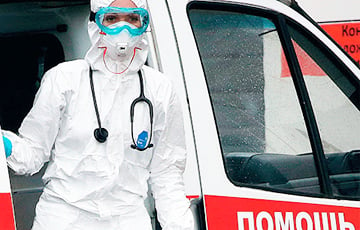 He has a suspected coronavirus.
It's reported by the Basta telegram channel.
"A Mahiliou resident is being taken away. Hryshyn Street", - the message says.
Download and install the Telegram messenger on your smartphone or computer, subscribe ("Join" button) to the Basta channel and create the history of free Belarus.