Authorities Reported About Dozens Of Doctors Infected With Coronavirus In Vitsebsk
16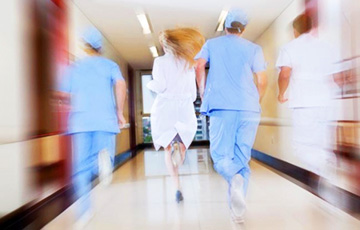 The chief physician of a polyclinic is among them.
38 medical workers got infected with coronavirus in Vitsebsk region. These data were voiced at a meeting of the regional operational headquarters for protection against COVID-19 on April 7, tut.by writes. Most of the patients are in Vitsebsk.
In addition, many health workers are absent at work - because they suffer from other viral infections and pneumonia. "And today, this is a big problem for all the regions," - the regional TV channel notes.
There's "an acute shortage" of personal protective equipment for medics in Vitsebsk region, as noted at the meeting of the control headquarters on combating COVID-19.
April 7, the control headquarters decided that personal protective equipment (respirator, overalls) should be available not only to medical workers in hospitals, but also to all emergency care workers and those of policlinics.
Siarhei Chubryk, chief doctor of the polyclinic of the Naftan plant in Navapolatsk, is among those ill.
"After the first preliminary test carried out by physicians, the chief doctor of the plant's polyclinic Siarhei Chubryk had a positive result on coronavirus. He has been isolated. Thanks to the developed measures, it was possible to identify the first level contacts, who self-isolated immediately. The employees related to the first level contacts were tested for coronavirus with a negative result", - Naftan's Bulletin reports.
It should be noted that no quarantine measures have been introduced in Belarus so far. Mass sports and cultural events are still taking place.
Independent media and bloggers note that there are many more cases of infection and death from coronavirus in Belarus than the Ministry of Health informs us about.