"Basta": Passengers Of Asipovichy-Zhlobin Train Gathered In One Car Because Of Coronavirus
7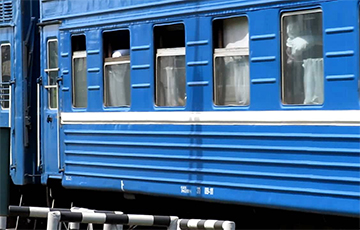 The railway employees were aware of the infection, but the train kept moving.
The passengers of the Asipovichy-Zhlobin train were gathered in one coach upon arrival to the final station. Ambulances and police arrived to the station in Zhlobin. The passengers were released only after their data had been recorded. As it became known later, a passenger, suspected of having a coronavirus, was riding in one of the cars, the Basta telegram channel reports.
"On April 7, I was travelling from Babruisk to Zhlobin by diesel train of regional economy class lines Asipovichy-Zhlobin, which departed from the Babruisk station at 15:58. The workers of the railway station made an announcement that passengers should not occupy the last two cars, they were closed for technical reasons.
Upon arrival in Zhlobin, the passengers were gathered in one car and not released. It turned out that there was a person in the car who was allegedly infected. Policemen, medical personnel in full kit arrived at the station. We were waiting for the medical staff to take down the data of the passengers and disinfect the last cars.
I believe that once it was already known about it upon arrival of the train to Babruisk, it should have been reported to passengers in advance, so that everyone could decide whether or not to travel by this train. And in general, it is not clear why these cars were not detached in Babruisk, why it was necessary to take them to Zhlobin," - the subscriber writes.