Naftan's Chief Physician Diagnosed With Coronavirus
7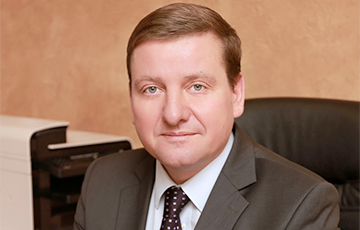 The doctor works in the factory polyclinic.
Siarhei Chubryk, chief physician of the Naftan refinery's plant polyclinic, was diagnosed with coronavirus. Such a result was given by a preliminary test, Naftan Bulletin reports.
Siarhei Chubryk has been isolated. It is officially reported that "thanks to the developed measures, it was possible to identify the first level contacts, who self-isolated immediately".
Besides, the chairman of Navapolatsk city executive committee Dzmitry Dziamidau has informed, that he is on quarantine as he has been in contact with a coronavirus infected person, Radio Svaboda reports.
Now he writes in his private Instagram account that he was in the same room with an infected person.
"I've been tested with a negative result. Now I am in self-isolation, I continue to work remotely. I follow the recommendations of doctors and I will stay under observation for a while," - the chairman wrote.
Dzmitry Dziamidau has not yet responded to the request of Radio Svaboda correspondent to comment on this information.