Coronavirus Found In Minsk Metro And Public Transport
20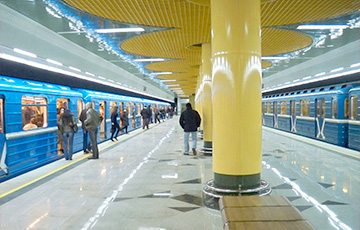 Metro employees confirmed the facts of COVID-19 in the metropolitan underground.
Several confirmed cases of coronavirus among Minsk citizens, who work in public transport, are described by the "Basta" telegram channel.
"An employee of the dispatching station "Uruchcha 4" - contact of the first level - was sent to the self-isolation. The station provides services to the city and suburban routes," - a Minsktrans employee writes.
"Yesterday, city transport was disinfected. Uruchcha-2, Uruchcha-4," - the channel subscriber reports.
"Hello, I'm an employee of the underground. Two of our employees - an electrician and a security officer - are in hospital with a positive test," - a reader from Minsk wrote. The information that there are those "sick" has been confirmed by subway workers to the journalists of the channel.
"A driver from the car park № 5 has been hospitalized. Coronavirus has been confirmed. About a week ago, two mechanics were hospitalized with pneumonia. The chief engineer of the trolleybus park in Soltys Street has coronavirus. One of the chiefs has gone under the quarantine," - a Minsktrans employee writes.