Putin Denied Lukashenka Regarding Gas Prices
66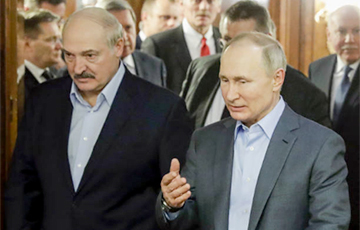 Even the arguments about the "75th anniversary of the common Victory" did not help.
Russian President Vladimir Putin responded to Lukashenka's claims over gas prices at a meeting of the Supreme Eurasian Economic Council, TASS informs.
Initially, Lukashenka said that the pricing issues on the EAEC gas market have been unresolved for many years, although the urgency of the problem is only increasing and threatens to interfere with integration.
However, Putin refused to agree with Lukashenka's conclusions, noting that a single tariff for gas transportation and transit in the union can be introduced only after a certain level of integration, which has not yet been reached - it is a common market, common budget and common taxation system. In other words, the Russian president insists on the reverse order of changes - first integration, and then the common conditions on gas.
Responding to Lukashenka's claims on the gas price for Belarus, he also stressed that it is formed on the basis of market conditions, taking into account the costs and investments of suppliers. According to Putin, the companies should observe a reasonable rate of return of the capital invested in production.
Lukashenka has repeatedly resented the cost of Russian gas for Belarus. Last week, he pointed out that Germany currently buys Russian gas almost twice as cheap ($127 per thousand cubic meters and $65-68), which looks especially strange against the background of celebrating the 75th anniversary of Victory in the Great Patriotic War in 2020.
Earlier, it became known that in the first quarter of this year, which is traditionally the most profitable for Gazprom in terms of exports, the company received a net loss of over 300 billion rubles for the first time in history. The company was affected by a radical decline in gas prices in European markets, an abnormally warm winter and a record share of liquefied natural gas purchased by traditional partners.