Paramedic: There Are More Than Thousand Infected With COVID-19 In Baranavichy
2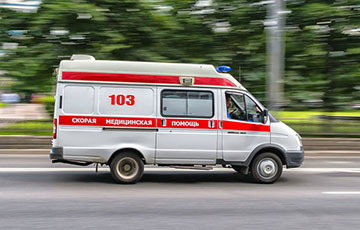 The hospitals in the town are not ready for so many patients.
There are more than a thousand infected with Covid-19 and those suspected of being infected in Baranavichy. A paramedic from the regional center told the Basta! telegram channel about the situation in the town.
"People started to get infected with coronavirus in Baranavichy long ago, it's been a long time, there are already more than a thousand infected and those who are suspected of having Covid-19, - he writes. - But neither doctors, nor ambulances, nor hospitals are ready for it.
I'll tell you about the emergency department. There is a lack of equipment. Not every car has pulse oximeters, and this is the device needed for Covid-19 symptomatic diagnosis. In addition, our management is giving out idiotic absurd instructions on how to identify potential "covid" patients. Our dispatchers are still asking the callers where they have travelled to rest. But this isn't what's scary, it's scary that some doctors support these initiatives.
The internal infection has been going on all spring, people have not been travelling for a long time, the terms of the virus incubation are known, what kind of journeys can one ask about and, moreover, assume a diagnosis based on them?
Very often we write "unidentified deterioration of health" in the documents of the emergency department. It means coronavirus in almost all cases, it is simply forbidden to write that."
Download and install the Telegram messenger on your smartphone or computer, subscribe ("Join" button) to the Basta channel and create the history of free Belarus.