Coronavirus Runs Riot In Mahiliou, Babruisk and Horki: Belshyna And Agricultural Academy Are Infected
1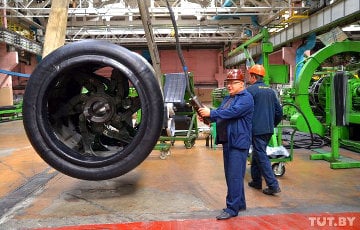 Residents of the cities have reported new cases of infection.
New cases of coronavirus have been recorded in Mahiliou, Babruisk and Horki. The Belarusian State Agricultural Academy discusses the introduction of quarantine because of the large number of cases, the Basta telegram channel reports.
Mahiliou
"Mahiliou, Turau Street. A grocery store salesman has coronavirus. The colleagues of the sick have been sent to isolation. Swabs have been taken," - a reader of the channel writes.
Babruisk
"The whole foundry shop at the mechanical plant of Belshyna in Babruisk was sent to self-isolation yesterday. The workers have positive tests," - an employee of the plant reports.
"Babruisk, 4 Maladziozhny Boulevard. Two families with positive tests", - a channel reader writes.
"73 Minskaya Street, Babruisk. The police were visiting a man who is suspected of having been infected with coronavirus. No one has disinfected the entrance," - a channel subscriber reports.
"There is one confirmed case of coronavirus in Babruisk school №27. 10 teachers are on sick leave. The parents of the children, who did not go to school, are called and asked to write a request for extending the quarantine," - a reader .
"The director of the canteen of the Belarusian State Agricultural Academy says that there are plans to close the academy to quarantine, because there are too many infected," - one of the employees writes.
"The village of Pudounia, Drybin district. Four people have confirmed coronavirus," - a villager informed.