Pinsk Doctor Described How COVID-19 Statistics Are Falsified In Belarus
24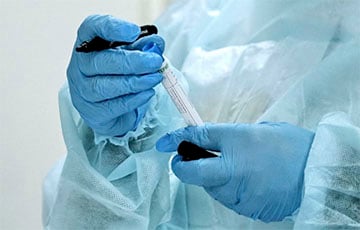 In fact, there are just incredibly many patients with pneumonia and obvious coronavirus.
No test - no coronavirus. A doctor from Pinsk told us how the statistics are falsified, the "Basta!" telegram channel reports.
"Now our tests, which we take from patients, are done with a great delay, - an employee of the Pinsk Central City Hospital writes us. - The problem is that PCR [polymerase chain reaction - a method of diagnosing multiple infections] is done by just one laboratory, which serves several districts. They do not have everything that is needed to perform PCR in the volumes that are needed. Therefore, patients wait 15-25 days instead of 5-7 days, and this seems to be just the beginning.
There are a lot of patients with pneumonia and obvious "covid" symptoms, just unreal, but all of them will be "non-covid", because if there is no test, then there is no Covid-19. These are the tricks of the Health Ministry."