Maladzechna Resident With COVID-19: Only Pills Against Headaches, Paracetamol And Cough Medicine Are Used As Treatment
8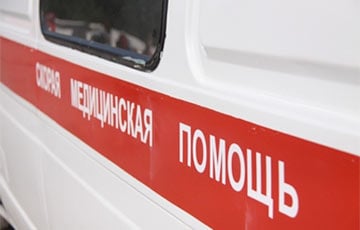 They refuse to hospitalize the patients.
A Maladzechna resident with Covid-19 symptoms has been sent home for treatment. She was hospitalized only after her condition worsened and when she came to the hospital herself, the "Basta!" telegram channel reports.
"My relative in Maladzechna has a fever for the second week, - a channel reader writes. - Yesterday they took an x-ray - double pneumonia. They sent her home for treatment. They didn't even test her. At home, it got worse.
She came to the hospital by herself. She was hospitalized. Only the pill against headaches, paracetamol and cough medicine were used as treatment. They didn't test her for a day, and neither did with three other people in the ward. They brought them a form to sign to be treated with malaria medication.
Her husband works as a collector. He's not officially on quarantine. If he's infected, he risks spreading the disease all over the neighborhood.
People walk around in Maladzechna without masks and live like nothing ever happened, though it would be well-served to do something about it to protect themselves and their loved ones.