Coronavirus Runs Riot In Hrodna Region: Many Schools And Organizations Are "Wiped Out"
3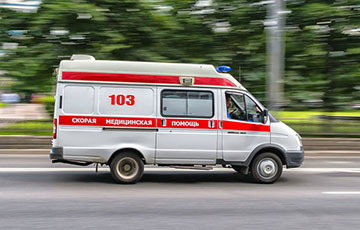 The number of contacts and illness is huge, there are new data on the deceased.
New cases of coronavirus in Hrodna region. Infection spreads across schools in Hrodna, Lida and Karelichy, the "Basta!" telegram channel reports.
"A teacher from Gymnasium 2 in Hrodna wrote in a chat about two confirmed cases of coronavirus infection. Some teachers are first-level contacts and go on sick leave," - a channel reader wrote.
"School No. 3 in Hrodna has been cancelling classes since Thursday. On Wednesday evening, the parents of pupils, at least in the junior classes, were called. This is Kastrychnitski district," - a channel subscriber reports.
"Gymnasium № 9 in Hrodna. One of the teachers got sick. Some of the pupils are under quarantine," - a channel reader writes.
"There are already 501 official contacts in the schools of Hrodna Kastrychnitski district. How many of them have fallen ill is unknown," - a channel subscriber reports.
"Everyone is under quarantine at the Hrodnazhylstroi company in the personnel department, except for the head," - a reader of the channel reports.
Vaukavysk district
"Hrodna region, the village of Krasnaselski. The school has ten positive tests out of 30, a lot of teachers are at home on self-isolation, some of them for a week already," - a channel subscriber reports.
Navahrudak district
"The head of the department for 24-hour stay for elderly people died in Navahrudak, she and her husband had positive tests for Covid-19. On Monday, she was discharged from the hospital, the head of the department called her several times, threatening to dismiss her because of spreading coronavirus in the department among the elderly. And today she died," - a channel reader writes.
Hrodna district
"Skidzel Sugar Factory. Two people with confirmed coronavirus," - a channel subscriber reports.
Karelichy
"Karelichy, the secondary school No. 2. There are two children from the 6th form, six from the 11th form with suspicion of Covid-19," - a reader of the channel writes.
Lida
"The first confirmed case of Covid-19 among the pupils of school 14 in Lida. The Farewell Bell has been canceled," - a channel subscriber reports.
Masty district
"A hotbed of Covid-19 at the Masty veterinary station. The diagnosis of the veterinarian has been confirmed. Today, the first level contacts have been tested. The veterinarian was infected by her mother-in-law, who did not want to be hospitalized immediately with all the symptoms," - a channel reader writes.
"The school in the village of Piaski is closed for quarantine. The teachers got sick," - a channel subscriber reports.
Download and install the Telegram messenger on your smartphone or computer, subscribe ("Join" button) to the Basta channel and create the history of free Belarus.