Belarusian Defense Ministry: Officer Is On Life Support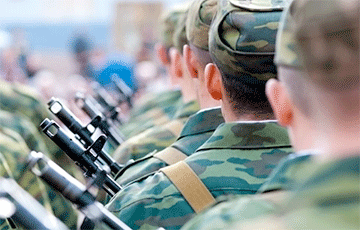 The Ministry of Defense refused to disclose the number of coronavirus infected in the army.
The first case of coronavirus in the army was reported on April 16, when a soldier from the training center in Pechy fell ill. Now the army has temporarily limited leaves and it is not possible to visit the soldiers either. Earlier, the "Basta!" telegram channel reported that coronavirus was found among soldiers who were rehearsing the parade.
Assistant Minister of Defense for ideological work in the Armed Forces Leanid Kasinski refused to say the number of infected to kp.by. He only reported that one officer was on life support.