"Our 55-Year-Old Employee Died Right In Village Hospital"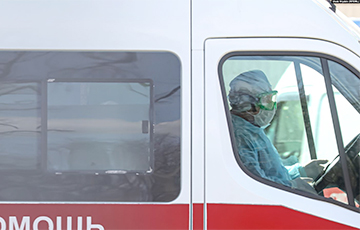 There's a new outbreak of coronavirus in Buda-Kashaliova district.
The coronavirus outbreak took place in the Uvaravichy psycho-neurological boarding house in Buda-Kashaliova district of Homel region, the "Basta!" telegram channel reports.
"There are a lot of patients in the Uvaravichy psycho-neurological boarding house for the elderly and disabled, - a resident of the village writes. - Both doctors and patients are sick. They write pneumonia to everyone and refuse to take them to hospital, even if the person is in a severe condition. Previously, several workers were sent to the CDH in Buda-Kashaliova, but now they leave everyone to be treated here. Or to die - I don't know how to characterize it correctly.
There was a 55-year-old ambulance driver who died right in the village hospital. They wrote that it was because of the "heart", but everyone knows that it's not true".