Mass Coronavirus Infection At Correctional Facility In Babruisk
3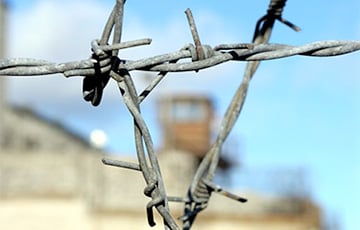 Of the 200 tests done, 160 are positive.
The Charter97.org editorial office received reports from several sources regarding a coronavirus outbreak in the open-type correctional facility #15 in Babruisk.
"Of the 200 tests done at the open-type correctional facility #15 in Babruisk, 160 are positive, including staff. These were the first smears for antibodies. We all live together, infected and healthy. No separation or isolation. We are waiting for the instructions from the Department of Corrections of the Ministry of Internal Affairs of the Republic of Belarus," the source said.
According to him, almost no medical assistance is provided in the open-type correctional facility #15, while isolation measures are weak.
"Doctors prescribe drugs, but there is no way to buy them, since no one is allowed out. They introduced a mask regime, and divided us into 2 groups, but the kitchen and other common areas remain common.
The administration relocates us back and forth. They do not understand who is sick and who is not. Doctors came yesterday and measured the temperature, and also auscultated us. They said that they had mixed up something: yesterday's sick people today already live with healthy people, and vice versa. In short, no one knows what to do with us. Let them calculate one day of term here as 2, like in prison, since I don't see the difference," the source writes.
Another source from the open-type correctional facility #15 in Babruisk writes that an ambulance recently took one person with pneumonia:
"One person is in the hospital. The ambulance took him with bilateral pneumonia at the end of last week. Yauhen Khrystaforau," says the source.
He writes that after 85 infected were identified, they were settled in separate sections:
"They settled the infected in two separate sections with a separate exit to the street. They installed two dry closets for them outside. Meals for them are delivered from the correctional colony #2 (it is located right outside the correctional facility's fence). It is also planned to install a field kitchen, and a tent for eating.
Today, healthy prisoners gave blood samples for testing for antibodies. Everyone is waiting for the results. The situation is changing hourly. Representatives of the sanitary epidemiologic center, doctors came," the source writes.