Doctor Died In Salihorsk
2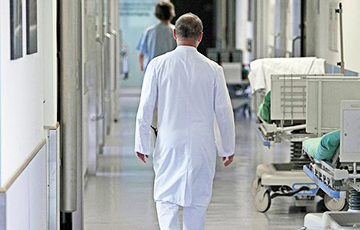 He had symptoms of coronavirus.
Uladzimir Pisaryk, a doctor of the central district hospital, died in Salihorsk. His colleagues call him a Real Man and a heaven-born leader. They do not explain exactly what the doctor died from, referring to medical secrecy. According to the information of tut.by, his test for coronavirus was negative, although there were symptoms of the disease.
- He never ignored our requests, he tried to help everyone. We remember him as a very sympathetic, hearty man. In his work he was a born specialist: competent, intelligent, executive and all-knowing. It was a walking encyclopedia, ask any question - get the right answer, - Alina Piatkevich, head of the Cabinet of accounting and statistics of Salihorsk CDH.
According to her, Uladzimir worked for a long time as deputy chief physician for work with the population, then he retired and over the past two years worked as head of the organizational and methodical cabinet. He was 63 years old. On Tuesday, May 19, he was buried.
- He was a a Real Man and a heaven-born leader. We're all crying, - she says.
The hospital does not say whether the doctor had coronavirus, referring to medical secrecy. The doctor was staying in the intensive care unit.