Medic From Smarhon: Karanik Came To Hospital And Said Not To Diagnose Coronavirus
54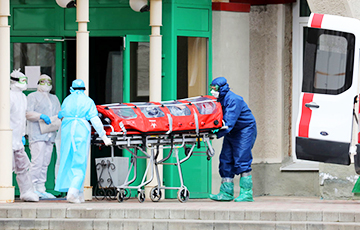 The truth about the hushed up COVID-19 statistics.
A doctor from Smarhon has emotionally disclosed the instructions given by Minister of Health of Belarus Uladzimir Karanik when he visited the central district hospital of the town, the Basta telegram channel reports:
- Do you want a stunt? Karanik came to the hospital in Smarhon and said: "Do not diagnose coronovirus or pneumonia, do not test anyone. Everybody's got bronchitis and ARVI".
Download and install the Telegram messenger on your smartphone or computer, subscribe ("Join" button) to the Basta channel and create the history of free Belarus.