Minskers Take Pictures Of Ambulances All Over Capital Every Day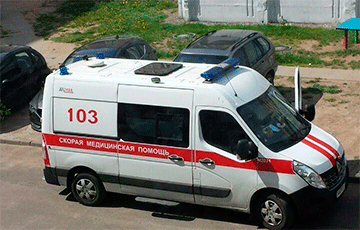 The latest data.
New outbreaks of epidemic appear in Minsk every day. Most of the infected are at home on self-isolation, while neighbors learn about the Covid-19 hotbeds in the entrance only when they see doctors or policemen, checking their condition, the "Basta!" telegram channel reports.
The photos were taken tonight in the yards at the following addresses:
24 Herasimenka Street, 72 Kalinouski Street, 5, 6, 15 Lapatsin Street, 9 Lynkou Street, 39 Nikifarau Street, 4 Starynauskaya Street, 67 Partizanski Avenue.
The complete map of Covid-19 infection sites in Minsk, reported by our readers, can be found here.