Intehral Workers: They Already Talk About Strikes in Our Workshop
17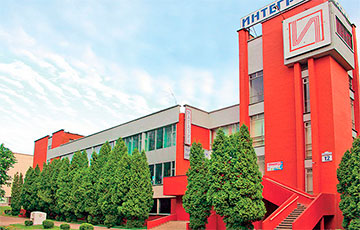 The company employees do not want to see Lukashenka in power.
The workers of the Intehral plant were forced to sign for Lukashenka. In response, they threatened with a strike, the "Basta!" telegram channel reports.
"A worker of the technical bureau at the Intehral plant is visiting the shops with the papers, where the signatures are being collected, demanding the workers to sign for Lukashenka, - an employee of the enterprise writes. - The plant administration, through all kinds of bloodsuckers like our ideological workers and the especially "incorrupt" masters, has made attempts of putting in the public domain the message that the refusal to leave the signature is fraught with consequences.
At the same time, not everybody performs this voluntary-compulsory action, because many people understand that Lukashenka can't be in power anymore, otherwise we'll start to wear bast shoes and eat moss.
They are already talking about strikes in our shop, because some people are tired of selling their conscience. The collector, as she learned it, did not appear in the shop anymore".