Video Fact: Moment Of Provocation, Detention Of Popular Blogger Siarhei Tsikhanouski
100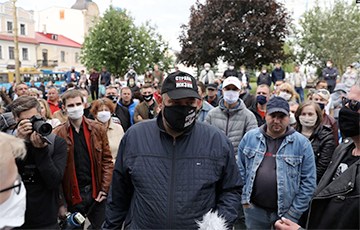 Lukashenka is in panic and seems to be having a nervous breakdown.
Hrodna has become another city where blogger at "Country for Living" Youtube channel Siarhei Tsihanouski paid a visit. A legal picket for the collection of signatures for the nomination of his wife Sviatlana Tsikhanouskaya as a presidential contender was held there.
When the collection of signatures was about to end, a provocation involving police officers was carried out against the popular blogger and his team.
The final minutes of the video by "Country for Living" Youtube channel show the provocation against blogger Siarhei Tsikhanouski, as well as his illegal detention by the police.
The whereabouts of Siarhei Tsikhanouski and other detainees have remained unknown.