European Belarus Coordinator Maksim Viniarski, Young Front Chairman Dzianis Urbanovich Arrested For 15 Days
10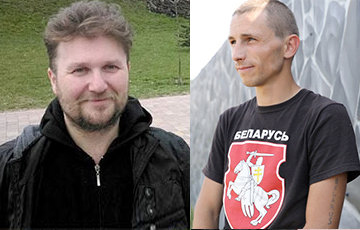 In court, the opposition activists harshly criticized the actions of the authorities.
According to the press-center of the European Belarus civil campaign, coordinator of the European Belarus Maksim Viniarski, and leader of the Young Front Dzianis Urbanovich have been arrested for 15 days.
"He still hopes that in this way he will stop the snowball, prevent the inevitable. You cannot arrest everyone, this snowball will grow and very soon crush the dictator. Do not stop! Stop the cockroach! " said Maksim Viniarski.
Also, the Savetski District Court fined Yauhen Hormash for 50 base fees for the word "Shame!" said to the traffic police officers.