Details Of Police Provocation In Hrodna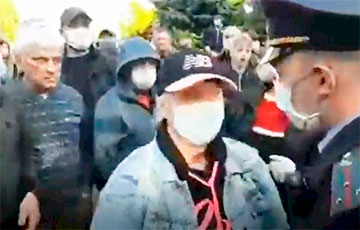 Such things can be tolerated no longer.
On May 29 in Hrodna, blogger Siarhei Tsikhanouski was detained during the signature collecting picket for the nomination of his wife, protest candidate Sviatlana Tsikhanouskaya, as a presidential contender. Siarhei is also the head of the potential candidate's nomination group.
The tut.by portal revealed and made public the details of what happened.
Here is the 10-minute video in which the course of the events is seen.
2 hours 50 minutes after the start of the picket in Hrodna. Two women approach Siarhei Tsikhanouski, and start asking questions like why he has gathered people - "some are even without masks!" - amidst the coronavirus epidemic. "The state leader has resolved to hold elections," Tsikhanouski replies.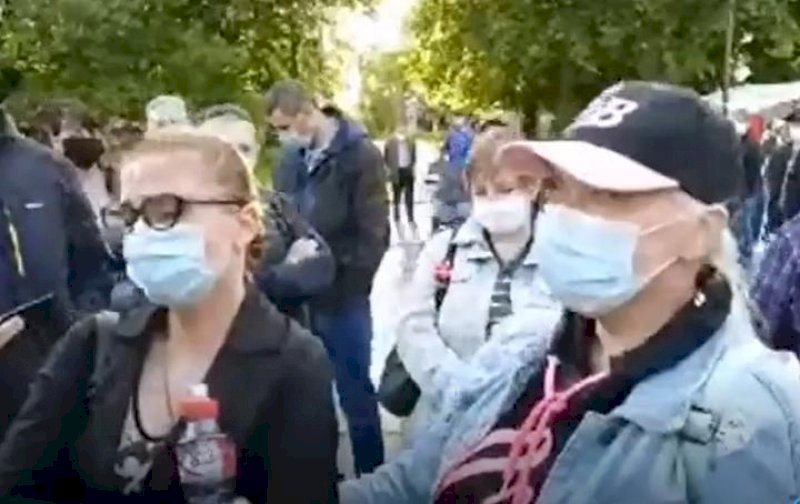 Then the women ask why Sviatlana Tsikhanouskaya is not there, persistently demand an answer to this. Tsikhanouski closes the conversation, telling the woman in a cap that she is a provocator, and leaves with: "I don't want to talk to you."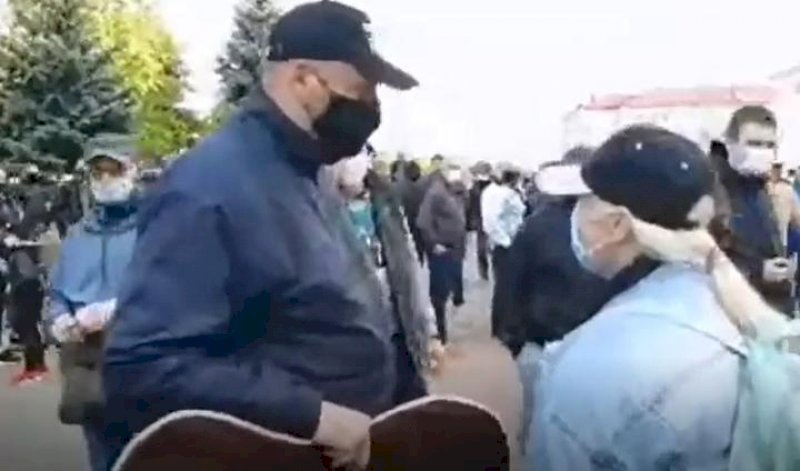 The woman is following him.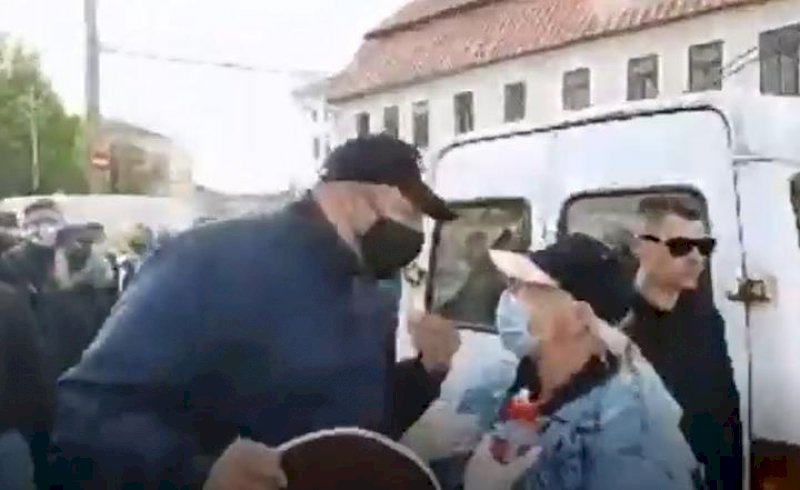 "Listen here, Siarhei! Stop running away from me," the woman keeps following Tsikhanouski.
"Listen here, you! Who the hell do you think you are?"
She catches up with the blogger and grabs him by the clothes.
"Please take away this woman, she is a provocator," people in the crowd are saying.
"Leave him alone, calm down," the participants of the signature collecting picket are telling her, peacefully.
"Don't yield to the provocation," a member of the nomination group is trying to convince the people.
The police arrive.
"I have asked this man a question, and he is running away from me," the woman in the cap tells the officers.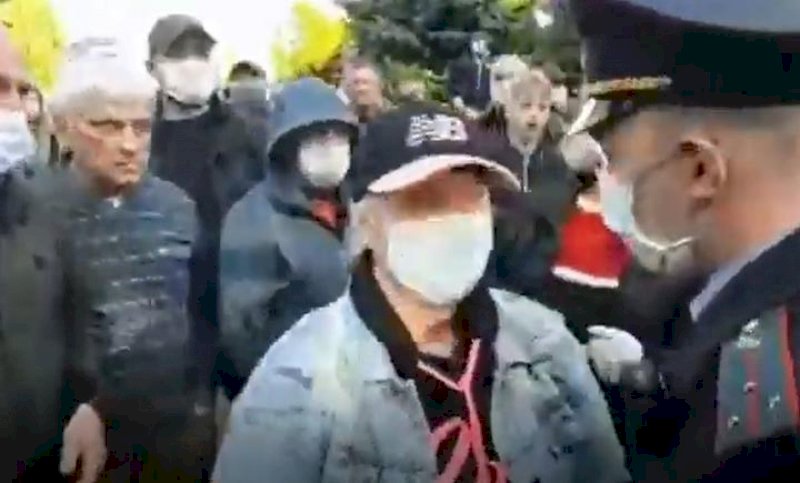 They are following Tsikhanouski. She is following them.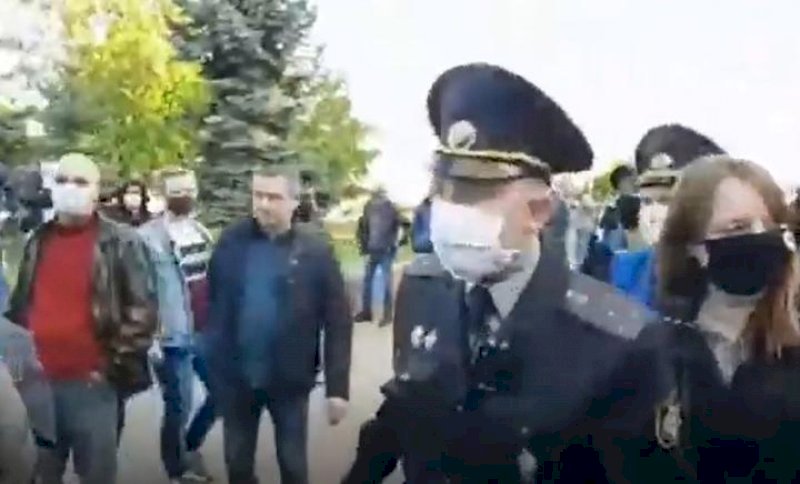 The police are trying to detain Tsikhanouski, grabbing his arms. (really - because he didn't answer some woman's questions?)
A scuffle begins. The people are shouting, angrily. Two men - one in a green jacket and the other in the black leather one - are doing something near the policeman - it seems that at a certain moment they neatly put him on the ground.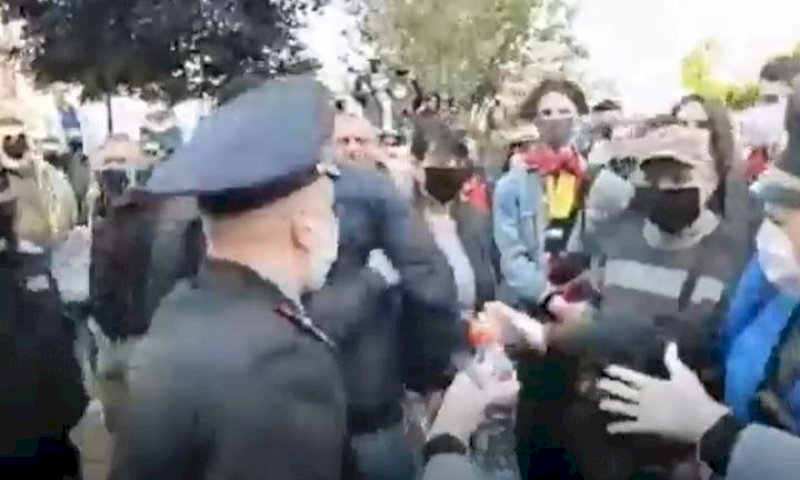 The policeman is lying on the ground.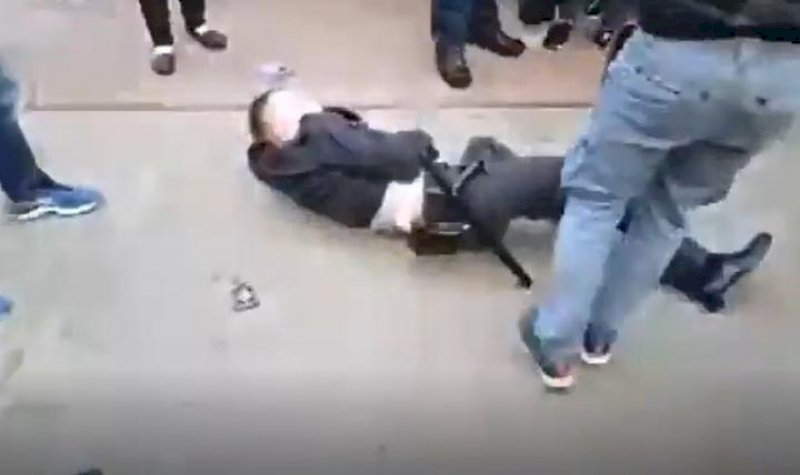 Later, someone helps him to raise. Tsikhanouski is leaving, the police whistles are heard. The people start saying: "Siarhei, leave." Tsikhanouski is leaving calmly, speaking about the provocation. "Oh, I see the riot police working already," he is telling his allies, and at that moment he is being detained. "Guys, I didn't violate anything," he is saying in the end.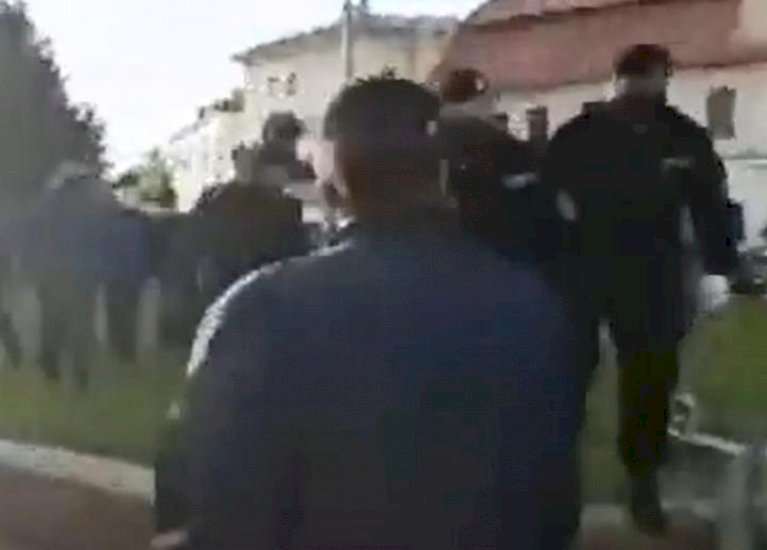 According to the information provided by the Hrodna police, 10 people were detained after the picket. According to the information provided by the Tsikhanouski team, along with the blogger himself, the police detained also coordinator of the Hrodna electoral headquarters Dzmitry Furmanau, two drivers working for the team, and local residents.
The website Charter97.org calls on everyone to observe measures of social distance.