Jauhen Afnahel: We See an Inadequate and Scare Old Man
68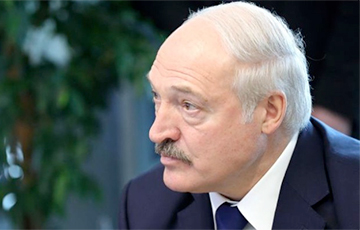 The majority recognized itself as the majority.
On May 31st, mass pickets on signature collection for the nomination of Sviatlana Tsikhanouskaya for the presidency were held in all major Belarusian cities. People came to give their signatures for changes and support blogger Siarhei Tsikhanouski, arrested by the authorities after a provocation during a legal picket on signature collection in Hrodna.
Coordinator of the European Belarus civil campaign, Jauhen Afnahel, told Charter97.org about the phenomenon of Sunday events and whether Belarus was ready for changes.
- On the one hand, Belarusians surprised me. On the other hand, we said six months ago that such a situation would happen. The opposition said that Lukashenka no longer had a rating and support. We told that people were ready for changes. Now it has happened.
On Sunday, people took to the squares in dozens of cities, even in those which had never practised it before - Vaukavysk and Masty. People gathered in the central squares of their cities just to discuss problems and the situation in the country. It was no surprise to me because everyone who lives in Belarus is well aware of the situation. They know the reason why Lukashenka got the new nickname "Sasha 3%". This is his real rating.
This is a phenomenon for those who had no faith in Belarusians. However, it's not common for thousands of people not involved in politics to take part in pickets for Sviatlana Tsikhanouskaya and support her, demand her husband's release.
I would like to say that the authorities themselves have bred the ground for this situation. Siarhei Tsikhanouski's arrest and a provocation everyone saw live, made people who had not previously been particularly interested in politics burst with anger.
On Sunday, I walked along one of the lines on Kamarouka. I observed ten spontaneous rallies. It turns out that people everywhere discussed the situation, exchanged opinions, supported each other, chanted slogans, demanded the release of Siarhei.
The phenomenon is that people are now organizing themselves. Many leaders, bloggers, streamers conducted live broadcasts and talked to people. This situation is uncommon. It gives us confidence that it does not work any longer when Lukashenka tries to act the same way by arresting famous leaders. Instead of one detainee, many other leaders appear. They will be ready to take the lead.
- Protest activity used to be typical for the capital. However, recently we observe hundreds and thousands of Belarusians in the regions who are not afraid to show their attitude to the authorities.
- It's not the first time it happens. It happened during the non-parasite protests. In many district centers, the number of protesters increased the number of those protesting in Minsk. Now the situation has aggravated. At least a part of Minsk residents had a normal job. In the regions, people earn Br150-200. It's impossible to live off this money. Belarusians see a chance for changes. The majority recognized itself as the majority.
This is another component of the phenomenon we observed on Sunday. People know now that the situation is bad not only in their small town or district center. They know that it is the problem of the whole country. It shows that changes are inevitable and they are about to come.
- How would you explain the success of blogger Tsikhanouski, who became a people's hero? Why do ordinary people love him so much?
- Siarhei's just an ordinary guy from Homel. The overwhelming majority identifies themselves with him. He explains people's problems. He has an amazing charisma and natural charm. All these things turned him into a people's leader.
People hate the dictator so much that any person who opposes, criticizes him, says "I'm ready to replace Lukashenka and know how to do it," will receive huge support from the people.
- What results should we expect from this election campaign?
- I expect a change in power. Such a situation happens for the first time in Belarus. Three factors - hatred towards the regime, a catastrophic economic situation, enthusiasm and hope on the part of people - will lead to the defeat of Lukashenka.
The dictator has no supporters, no rating, no trumps. He looks like an inadequate, scared old man. We judge it from yesterday's statements. He no longer has confidence in his abilities.
I believe changes come this year. This year, Lukashenka will resign.