We Are Against Usurper! Stop Cockroach!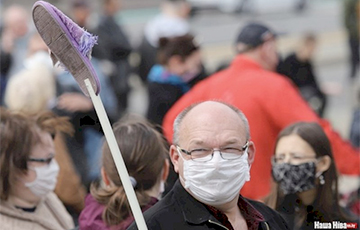 The heroes of the new video are residents of Belarusian towns, who came to the election pickets yesterday.
The video has been published by the "Basta" telegram channel.
"We are against the usurper! Stop cockroach", - one of them says.
"There won't be any president by the name of Lukashenka anymore," - a Minsker is sure.
"How long can you stand it?" - an elderly woman asks at one of the pickets.
"I'm fed up! In a word, I'm fed up with him," - a resident of Minsk says.
We remind that on May 31, legal pickets to collect signatures for Sviatlana Tsikhanouskaya were held in many towns.
The Charter97.org website urges everyone to observe social distance.
Download and install the Telegram messenger on your smartphone or computer, subscribe ("Join" button) to the Basta channel and create the history of free Belarus.