21-Year-Old Nurse Dies Of Coronavirus In Minsk
15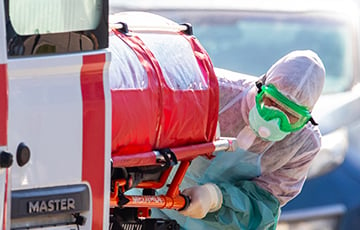 She worked in the infectious diseases hospital.
Readers of the "Basta!" Telegram channel from Rechytsa have reported the death of nurse Valeryja Z. of COVID-19. She was 21 years old.
"Yesterday it became known that Valeryja Z., 21, a native of Rechytsa, died in Minsk. The girl had a nurse education, and worked in the infectious diseases hospital. She died at home in Minsk, supposedly of overwork. Actually, it was the coronavirus.
It's necessary to make her story public, so that people notice it, that others remember and understand the seriousness of the pandemic," a subscriber reports.
Download and install the Telegram messenger on your smartphone or computer, subscribe ("Join" button) to the Basta channel and create the history of free Belarus.