"More Than 100 Coronavirus-Positive Treated at Home. Only Patients with Pneumonia Hospitalized"
1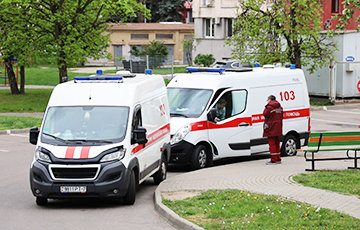 COVID-19 is detected in schools in Masty, Hrodna region.
New hotbeds of Covid-19 are detected in Masty, Hrodna region. The infection spreads in schools of the district center, reports Basta! Telegram channel.
"Schools suffer from Covid-19 outbreaks. In school No. 3, a nurse fell ill; school No. 1 is closed - elementary school teacher fell ill and some teachers have symptoms of coronavirus.
More than 100 coronavirus-positive are treated at home; only patients with pneumonia are hospitalized. A couple of people work in our post office because of the hotbed there. Even physicians start falling ill with this infection," the subscriber says.
Download and install the Telegram messenger on your smartphone or computer, subscribe ("Join" button) to the Basta channel and create the history of free Belarus.