'Lukashenka Simply Must Say: I Am Leaving'
25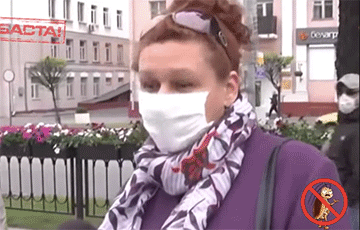 An emotional speech of a picket participant in Homel.
A Belarusian woman spoke bitterly about the situation in the country, at the picket of Sviatlana Tsikhanouskaya in Homel, the "Basta!" Telegram channel reports.
"Belarusians, wake up, come out, fear nothing. It's enough to live like this, in a mouse-hole, it's impossible, come on! Lukashenka simply must say "I'm tired, I'm leaving". Mr. Lukashenka, just leave peacefully, give way to the younger generation," a participant of the pre-electoral picket of Sviatlana Tsikhanouskaya in Homel says.
Download and install the Telegram messenger on your smartphone or computer, subscribe ("Join" button) to the Basta channel and create the history of free Belarus.