Belarusians Form Chain Of Solidarity In New York: Powerful Photos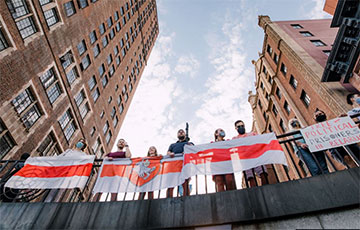 The action was held near the UN headquarters.
Belarusians formed a chain of solidarity in New York, in a park near the UN headquarters, Radio Svaboda reports.
Important to note these days thousands of Belarusians all over the world take to the streets in support of changes in our country. Some of the most massive actions were held in Tel Aviv, London, Warsaw, Vilnius, and Berlin.