Belarusians Of France Hold Action Near Eiffel Tower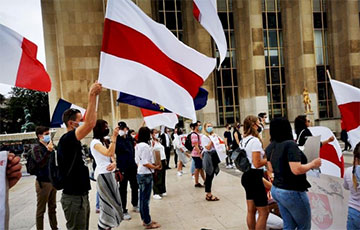 France joined the marathon of solidarity with Belarus.
The "Belarus of the Brain" Telegram channel published a photo and video of the action of solidarity held by the Belarusian diaspora in France. The action took place right near the Eiffel Tower in Paris.