Minsk Resident: Lukashenka And Karanik Are Criminals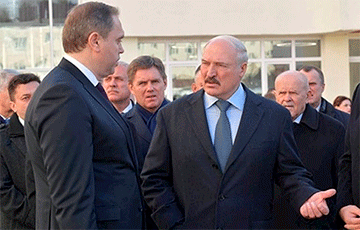 Does Karanik's order not to diagnose "covid" and pneumonia work?
They have refused to diagnose Minsk resident even with pneumonia, despite all the symptoms of Covid-19. The disease was confirmed only after a CT examination at a paid clinic, the "Basta!" telegram channel reports.
"Lukashenka and Karanik are criminals, - she writes. - I'll tell you how the coronavirus is supposedly "going down."
For the polyclinic, I'm healthy, coughing without fever, weakness, back pain, no diagnosis. I got a CT scan done at Lode, found out there's a focal pneumonia on both sides.
I call a doctor from the 35th Minsk polyclinic on Saturday. They say there's a lot of calls, and they don't know when they're coming. Okay, I say, the husband will bring me if there's no queue.
So I arrive, there's no queue, but there's such a doctor sitting there, not to offend - such a "dandelion." Sends me to the pre-doctor service room, even though I have a CT confirmation. Then he prescribes megaseph and clatrimicin. And sends me home.
On Monday, I called a doctor from the 35th polyclinic and he never showed up. This is the "state for the people." And at that they lie that everything is very good."
We remind that earlier a doctor from Smorgon said that the Minister of Health had forbidden to diagnose pneumonia and coronavirus.
Download and install the Telegram messenger on your smartphone or computer, subscribe ("Join" button) to the Basta channel and create the history of free Belarus.