Leader Of "Dai Darohy" Band: We Have Never Been As Strong As We Are Now
5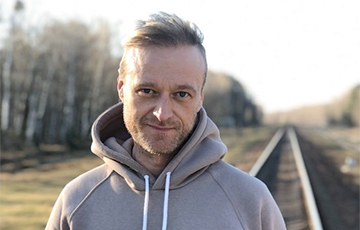 Yury Stylski has supported fair elections in Belarus.
- Everyone - even pensioners - got convinced that the Belarusians had been cheated four times in a row. Everyone has also heard that our current president won't hold on to power with his hands. But the situation says the opposite, - Yury Stylski, leader of the group "Dai Darohy," said. - The activists are being detained, competitors are being planted.
Noting that, in his opinion, there are "no people in the world who would like to be fooled again," the musician said that everyone is able to decide what these elections will be like, gazetaby.com writes.
- We haven't been as strong as we are now. Freedom to political prisoners! Long live Belarus! - Stylski said.
Earlier, the group "Dai Darohy" supported the digital flash mob "I we 97%" - in solidarity with those who advocate for fair elections.