Authorities Initiated Criminal Case Against Blogger Grey Cat
4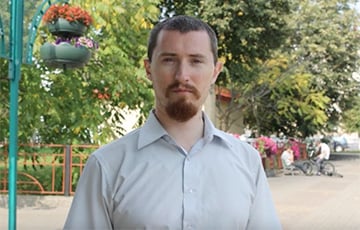 He was detained along with the European Belarus activists on June 10.
Baran blogger Dzmitry Kazlou, known as the "Grey Cat", also became a defendant in the criminal case under Article 342 of the Criminal Code (organization or active participation in group actions that grossly violate public order). He wrote about it to human rights activist Pavel Levinau in his letter, HRC Viasna reports.
Dzmitry Kazlou was arrested on June 10 along with European Belarus activists Artsiom Charniak and Mikhail Bandarenka. The next day he was sentenced to 20 days of arrest and, accordingly, was to be released on June 30. Kazlou is in a temporary detention center in Akrestsin Street in Minsk.
Thus, 17 people have already been detained in criminal cases under Article 342 of the Criminal Code. These are bloggers Siarhei Tsikhanouski, Uladzimir Niaronski, Siarhei Piatrukhin, Aliaksandr Kabanau, Uladzimir Tsyhanovich, Dzmitry Kazlou, Ihar Losik, detained after the incident in Hrodna, Dzmitry Furmanau, Viarhili Ushak, Artsiom Sakau, Aliaksandr Aranovich, Uladzimir Naumik, Vasil Babrouski, Yauhen Raznichenka, Uladzimir Kniha, Andrei Novikau, politician Mikalai Statkevich. 13 of them have been recognized as political prisoners.