Belarusian Opposition Leader Mikalai Statkevich Recognized As Political Prisoner
5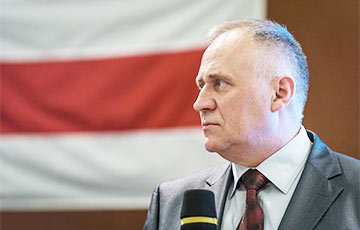 Human rights defenders are demanding the immediate release of the opposition politician.
Belarusian opposition leader Mikalai Statkevich is detained on suspicion of committing a crime under Part 1 Article 342 of the Criminal Code of Belarus ("Organization or participation in actions that grossly violate public order"), the HRC Viasna reports.
On June 30, Statkevich was to be released after 30 days of arrest, but the night before Statkevich's wife, Maryna Adamovich, received a call from an investigator and was informed about the criminal case. Statkevich is still in a temporary detention center in Akrestsin Street.
In this regard, the human rights community of Belarus has recognized Statkevich as a political prisoner. In making this decision, human rights activists were guided by the previously adopted statements of the Belarusian human rights community of June 1, 9 and 11, 2020, on recognizing the defendants in "Tsikhanouski's case" as political prisoners.
Based on this, the Belarusian human rights activists demand from the Belarusian authorities to release Statkevich immediately and to stop the criminal proceedings against him.
Statkevich was detained on May 31 on his way to the Kamarouski market in Minsk, where he was going to visit Sviatlana Tsikhanouskaya's election picket. Later his wife, Maryna Adamovich, was told that Statkevich was kept in the detention center in Akrestsin street. He was sentenced to 15 days of arrest. On June 15, another trial took place, where they added him another 15 days. The politician is still in Akrestsin street.
Criminal cases under the same article (part 1 of article 342 of the Criminal Code) were opened against blogger Siarhei Tsikhanouski and his associates, Siarhei Petrukhin, Aliaksandr Kabanau, Uladzimir Tsyhanovich (MozgON), Ihar Losik, Dzmitry Kazlou.