Ambulance Driver: We Think Of Real Strike
12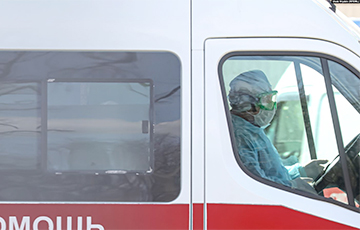 You can't live like that any longer.
An ambulance driver from Minsk told the "Basta!" Telegram channel about their work and protest moods in the team.
"I want to talk about the work of ambulance drivers who spend more time with people infected with Covid-19 than doctors and paramedics," he says. "A doctor spends with them 24 hours per week on average, while drivers - two day shifts 12 hours each, and two night shifts, a total of 48 hours."
Yes, they received bonuses, but not all. The same as the medical staff, only minus zero, 200-300 rubles each.
It makes no sense to appeal to the high authorities, for all of us, drivers, are cattle and we do not have the right to speak up, we cannot take the initiative, demand and ask for anything.
At the substation there are 24 drivers per shift, 48 per day. You can count further by yourself, there are 11 substations in Minsk. In each photo, there is not an ambulance vehicle, but its driver, who receives 850 rubles for 250 hours of work per month.
When we have time to meet and talk, we often discuss the state of affairs and think about how and what to do next, we all understand that we can't live like that.
And here it doesn't matter anymore whether the authorities will make a step towards us now or not, we all understand perfectly well that even if they make us rich now, then it will be taken away from us in a couple of months, with interest. Therefore, we think about a real strike. Let the police deliver the sick to hospitals in paddy wagons, and we'd better be staying at home with our families.