Babaryka About Tsikhanouski: Homel Gave Birth To A Fighter
22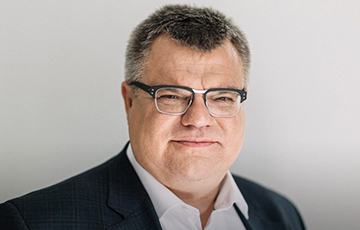 The former banker has held a meeting with his initiative group in Homel.
What's happening to video blogger Siarhei Tsikhanouski is illegal and provocative, presidential candidate Viktar Babaryka said at a meeting with members of his initiative group in Homel, Radio Svaboda reports.
About Tsikhanouski: Homel has given birth to a fighter.
"I see a civil society being formed here. Homel has given birth to Andrei Stryzhak, creator of the ByCovid19 volunteer initiative to help doctors, and fighter Siarhei Tsikhanouski," - he said.
Viktar Babaryka reminded that his headquarters had recently published a declaration on fair elections and expressed readiness to provide legal assistance to the victims, but no one from Tsikhanouski's team had applied yet. Another Homel blogger, Artsiom Shaporau, who attended the meeting, answered the question by saying that the whole Tsikhanouski's team had been arrested.
Siarhei Tsikhanouski was arrested on May 29 in Hrodna, where he was collecting signatures to nominate his wife Sviatlana as a candidate for president. The Interior Ministry initiated a criminal case for "violence against law enforcement officers." Human rights activists declared Tsikhanouski a political prisoner.