Zmitser Bandarenka: If Lukashenka Only Makes A Gesture, He Will Be Executed By Military Tribunal, Like Ceausescu
107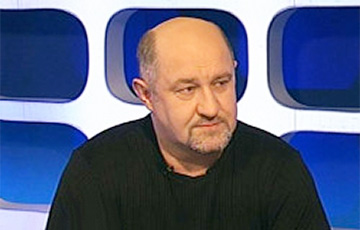 And the Belarusian people will support the military in this.
Coordinator of the European Belarus civil campaign Zmitser Bandarenka has commented on the threats of the ruler against the Belarusians.
- Thus, Lukashenka, with his weak mind, is trying to get out of the humiliating images of "cockroach" and "Sasha 3%". He just did not understand that he had driven mad the Belarusian men and made a huge step towards the Hague Tribunal.
I think such a statement by the ruler of the country, which is on the border of the European Union and NATO, is already enough for a meeting of the UN Security Council. And this is not an exaggeration, because in the next month Belarus plans to launch the Astravets nuclear power plant. I think that the Lithuanian government will adequately respond to Lukashenka's threats against peaceful Belarusians and raise the issue at all international platforms.
If Lukashenka only makes a gesture and tries to give the order to use weapons, he will suffer the same destiny as Ceausescu in a short time. The military tribunal will simply execute him. And the Belarusian people will support the military and forgive them all previous sins.
I advise all policemen and special services to study carefully the text of article 357 of the Criminal Code of the Republic of Belarus ("On conspiracy with the purpose to seize or hold power by unconstitutional methods"). Today, during the election campaign, all the possible presidential candidates are acting strictly within the legal field. And only Lukashenka is flagrantly violating both the Constitution and the Belarusian legislation," - the politician said.