Pavel Seviarynets: It's More Than Two Months Before the Elections. Lukashenka's Already in Panic
8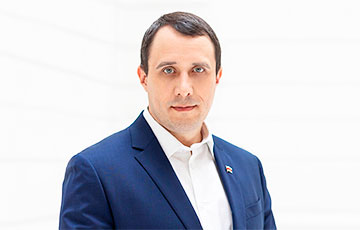 "Sasha 3 %" is in panic.
At the request of the correspondent of the Russian service of "Voice of America", co-chairman of the Belarusian Christian Democracy Party, Pavel Seviarynets, commented on the situation in Belarus. "Last Sunday at noon, thousands of people came to the centers of cities to sign for those who represent the changes in the country. In Minsk, such a line stretched to two kilometers to pickets of the Youtube channel "Country for Life" of Siarhei Tsikhanouski. He travelled across the country and wondered how people lived. His channel has two hundred thousand subscribers. He was jailed when filing documents as a presidential candidate. Since his documents were not accepted, his wife Sviatlana was nominated as a candidate. For two weeks in a row, one can observe long lines to sign up for her nomination in big Belarusian cities," says Pavel Seviarynets.
According to the opposition politician, the independent Belarusian mass media have recently conducted a poll on chances of the candidates to be elected as the head of state. It turned out that 3-7% of voters were ready to vote for Lukashenka. A few days later the results of polls got ban from publishing on the Internet. The collectors of signatures were arrested or fined. It regards signature collectors for Tsikhanouskaya, candidates of People's Hramada and Young Front. "A week ago Lukashenka warned Tsikhanouski to be more careful with the police. There's a coincidence - there was a provocation held in four hours in Hrodna. As a result, the blogger was jailed. However, the lines to pickets for the nomination of his wife Sviatlana only expand," says co-chairman of Belarusian Christian Democracy.
Overnight, investigative groups searched the house of the Tsikhanouskis.
However, the collectors of signatures intend to continue their activities and take part in pickets every Sunday at noon. Therefore, Lukashenka is in panic. "Have you forgotten how Karimov suppressed the putsch in Andijan, shooting down thousands of people? Well, we will recall you!" It's more than two months before the so-called elections. Lukashenka is already getting nervous," said the Belarusian opposition activist.
"Lukashenka has no support in some major strata of the Belarusian society. Even if he disperses pickets and mass peaceful demonstrations, the nation-wide strike will be the response," summed up Pavel Seviarynets.
"The list of candidates misses Lukashenka as a presidential candidate people would like to support"
Coordinator of the European Belarus civil campaign, Andrei Sannikov, believes that Lukashenka has removed the government from office because "he's in a panic".
"Everybody knows he has no personnel reserve; all officials are selected on the principle of loyalty, not competence. No one expects anything to change with the change of government. He's replacing yes-people with new ones," he said.
According to Sannikov, Siarhei Tsikhanouski and businessman Viktar Babariko have the highest ratings among presidential candidates. However, Tsikhanouski is not allowed to the elections; his wife is running instead of him. "These candidates have united different strata of the Belarusian society. Tsikhanouski is supported mainly by the active protest electorate, while people who avoid sudden movements but also longing for changes support Babarika. That's why these two face counteraction," Sannikov said.
"Mass arrests of political activists aim at their intimidation. Houses of their parents are being searched. But people have already said their word. The list of candidates misses Lukashenka as a presidential candidate people would like to support. That' s why he takes such actions," sums up Andrei Sannikov.