Yarmoshyna: I Don't Walk Along Streets - I Come To Work By Car And Drive Back To Drazdy
95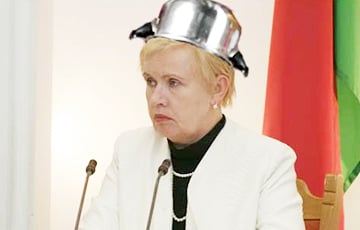 "The "Borsch Maker" is afraid of the people's anger because of massive fraud in "elections".
In an interview with RIA Novosti, Lidziya Yarmoshyna said she is afraid to walk along the streets of Minsk.
"I don't walk in the streets anymore. That is, I come to work and go home to Drazdy by car. In fact, if it weren't for the fenced village, I wouldn't be able to breathe fresh air," - the CEC head said.