One Of MAZ Managers: Level Of Dissatisfaction Among Common Workers Is Sky High
7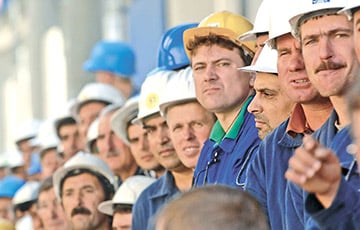 The workers may go on strike.
I don't rule out some kind of sabotage that'll disable just everything. An employee of a subsidiary of the Minsk Automobile Plant writes to the "Basta!" telegram channel.
"What do you think, if MAZ with all the satellites stops, will the country's economy survive it? - he asks. - All the foundry shops that cannot be stopped and that have been working for decades without stopping, with all the plants and related enterprises?
And now it's all coming to that.
I am a manager of not the lowest rank, and I will say one thing - the competition for my position and above is minus a hundred, people refuse to have anything to do with such kind of positions, because these are the places of "scapegoats".
Apparently, Lukashenka really thinks that by forcing people to take seats and paying them more he is buying our love and devotion? Not in a month of Sundays, let him burn in hell with his orders.
At the moment, specifically at our subsidiary of MAZ, the level of dissatisfaction of common workers is sky high, the strike may or may not be, but I personally do not rule out some kind of sabotage, which will disable just everything. And this will be the beginning, because then even those who did not intend to go on strike will have to do so.
Will I do anything to prevent that from happening? No, of course, I don't want Lukashenka to continue suppressing our country together with the people. So I'll just wait silently for the incident, and if I find out about its preparation - I will even help".
Download and install the Telegram messenger on your smartphone or computer, subscribe ("Join" button) to the Basta channel and create the history of free Belarus.