Discussion "Time Of Change. Meeting Of Solidarity With Belarusians" Held In European Parliament (Video, Online)
4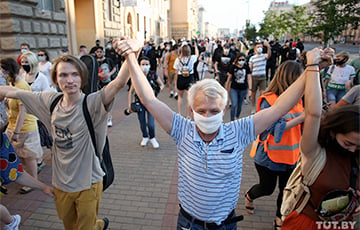 At 14:30, the European Parliament will hold a discussion with Belarusian civil society activists.
Today there will be a large-scale discussion with Belarusian civil society activists, journalists, bloggers, non-governmental organizations, independent internet portals, small businesses, political, cultural activists and musicians, who courageously demonstrate their determination to speak openly.
The discussion is organized by the office of European Parliament deputy Andrius Kubilius, the Charter97.org website, the human rights organizations "Viasna" and "Our Home".
The discussion will be attended by Andrei Sannikov, Natallia Radzina, Ales Bialiatski, Frantsishak Viachorka, Andrei Stryzhak, MEPs, Belarusian bloggers, activists and musicians.
Over the 26 years of Lukashenka's authoritarian rule, the events of the past few months show that the Belarusian people want changes. They want to change the leadership of the country and want to choose a democratic path for their country.
The European Parliament expresses solidarity with the Belarusian people and holds a "Meeting of Solidarity with the Belarusians" to state it explicitly that Lukashenka must stop repressions, including those aimed at presidential candidates.