Stanislau Shushkevich: Lukashenka Deserves Title Of "Three Percent"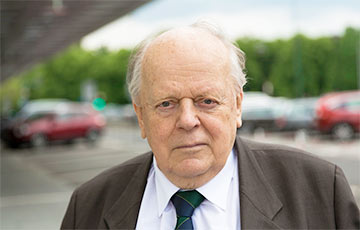 What is happening in Belarus cannot be called elections.
During a conversation with RBC-Ukraine, the first head of independent Belarus, chairman of the Supreme Soviet of the Republic in 1991-1994 Stanislau Shushkevich commented on the latest developments in Belarus.
"This is not an election campaign, this is vile tricks of Lukashenka, who has lost all popularity and got worthy of the title "3%." Lukashenka is putting skin in the game, is going to use the defects of our legislation to ensure his pseudo-election," - he said.
"You Ukrainians have made great sacrifices, but defended the great right - to elect the authorities," - Shushkevich concluded.